Dr. Jagan Sharma, DDS, Columbus Dentist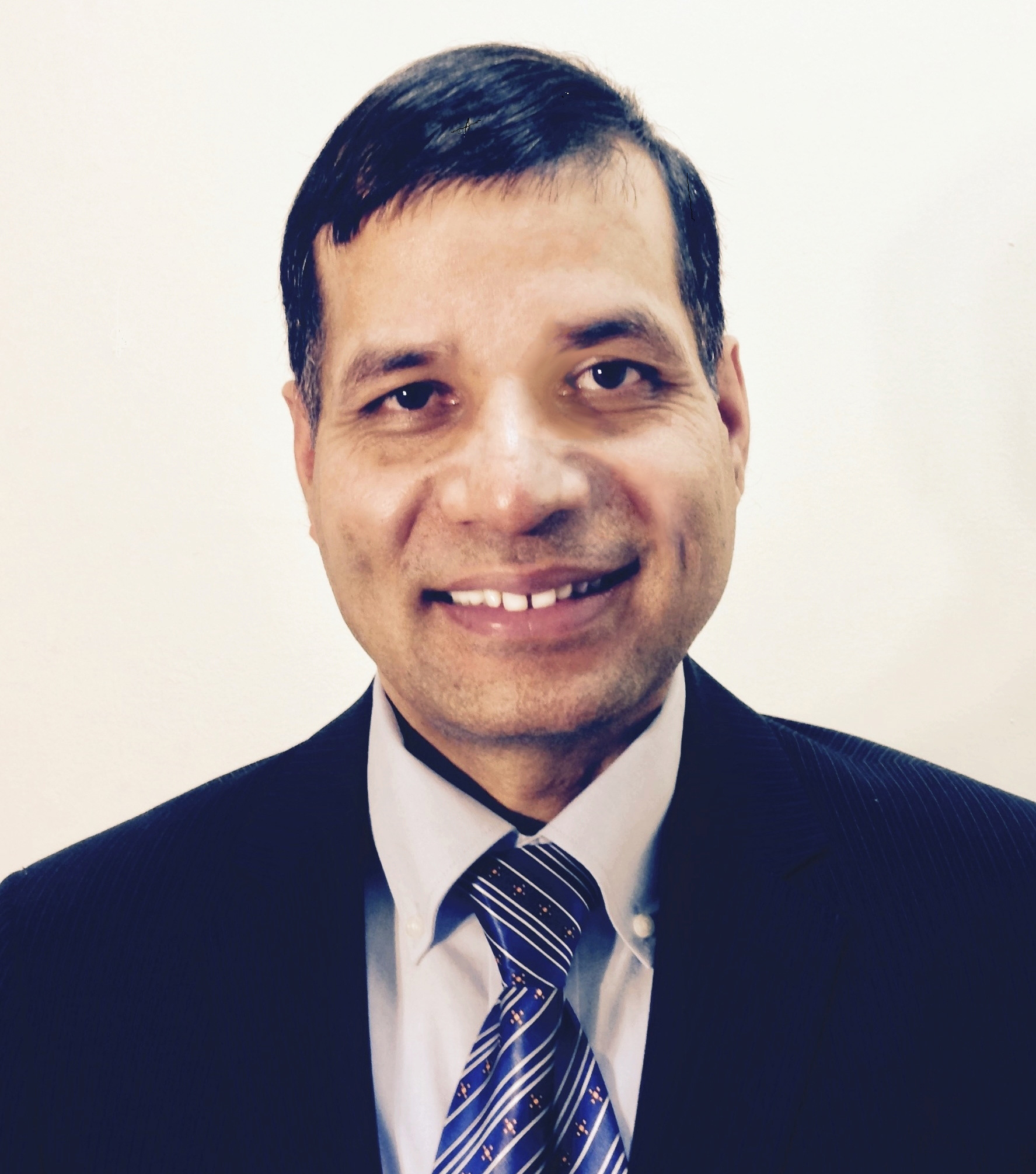 Dr. Jagan (Jim) Sharma, DDS
To members of the Nobel Dental family, Dr. Sharma is best known as Jim. Most days of the week, you can find him comforting the anxious, educating children and welcoming new patients from the Columbus community. His primary goal is to improve the health and wellbeing of his patients, which is achieved through detailed care of their teeth and gums.
Dr. Sharma graduated from the University of Minnesota's School of Dentistry as a proud, longstanding member of the Dean's List. He was the recipient of the Walter S Warpeha Award in Prosthodontics and is now a member of the American Dental Association and the Academy of General Dentistry.
While he's committed to ongoing education and strives to keep up with technological advances in his field, Dr. Sharma also dedicates time to public service. He believes in giving back to his community, and that starts with providing gentle and comprehensive dental services at his dental clinic.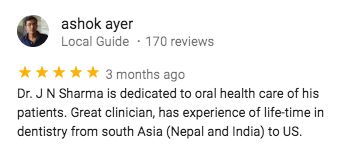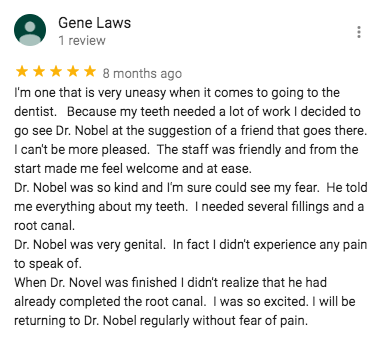 SCIENTIFIC RESEARCH PUBLICATIONS
▪ Sharma JN. Steiner's Cephalometric norms for the Nepalese population. British Journal of Orthodontics, Vol. 38, 2011, 21–31.
▪ Sharma JN. Skeletal and Soft Tissue Point A and B changes following orthodontic treatment of Nepalese Class I bimaxillary Protrusive Patients. Angle Orthodontist 2010; 80:91–96.
▪ Sharma JN. Epidemiology of malocclusion and assessment of orthodontic treatment need for the Nepalese population of eastern Nepal. World Journal of Orthodontics 2009; 10:311-316.
▪ Sharma JN et al. Cephalometric evaluation of the changes in the soft tissue profile and lip characteristics in extraction cases of class I bimaxillary protrusion treated with standard edgewise mechanotherapy. Journal of Indian Orthodontic Society 2003; 37:27-36. (Masters of Orthodontics Thesis, All India Institute of Medical Sciences).
▪ Batra P, Sharma J N, Duggal R, Hari Parkash. Secondary Bone Grafting in Cleft lip and Palate with Eruption of tooth into the graft: A case report. Journal of Indian Society of Pedodontic and Preventive Dentistry 2004; 22:8-12.
▪ Sharma Jagan Nath et al. Papillon Lefevre Syndrome: Management strategies and a clinical report. Journal of Indian Prosthodontic Society 2001; 1:17-21
▪ Sharma JN et al. Poliomyelitis: Cause of progressive hemifacial atrophy.Journal of Nepal Dental Association 2006; 8:5-60.
▪ Sharma JN, Kumar Kiran HK.Orthodontic treatment of bimaxillary protrusion malocclusion- Clinical report and treatment results.Health Renaissance 2009;7:1-5.
▪ Sharma JN. Pattern of distribution of malocclusions in patients seeking orthodontic treatment at BPKIHS from Sunsari District of Nepal. Health Renaissance 2010; 8(2):93-96.
▪ Singh VP, Sharma JN. Principles of Smile Analysis in Orthodontics- A Clinical Overview, Health Renaissance, 2011; Vol 9 (1); 35-40.
▪ Singh VP, Sharma JN, Roy DK, Roy RK. A study of orofacial clefts seen in a tertiary referral hospital in Nepal. Ceylon Med J. 2012 Jun;57(2):84-5.
▪ Singh Varun Pratap,Sharma JN, Babu Shankar, Rizwanulla, Singla Anshul. Role of probiotics in health and disease: A review. J Pak Med Assoc, 2013;Vol. 63(2, 53